SR 2 Kulturradio - Radio Feature
In advance of our concert in St. Wendel there was a radio feature of our duo on SR2 Kulturradio. >>
Please listen here
Jazz live with friends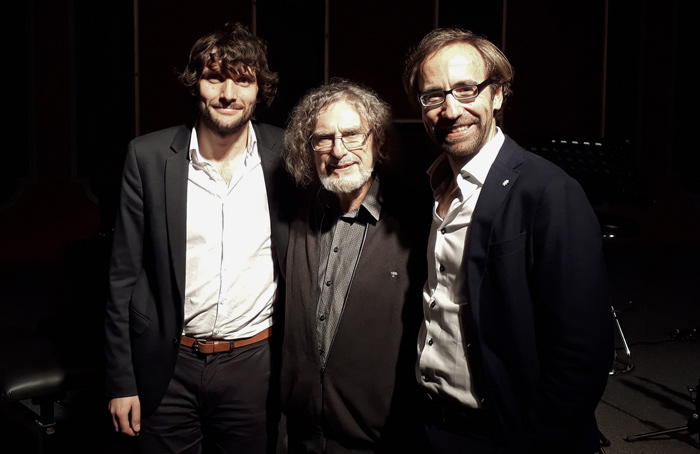 Together with Ernst Urmetzer - head of the Jazz Festival St. Wendel - after our concert "Jazz live with friends" at the Kurhaus Harschberg. The concert was recorded by the Saarländischer Rundfunk.
Duo Elin Sakas at the Berliner Philharmonie
In front of about 1000 people we don't play every day... the lunch concerts of the Berliner Philharmoniker have a very special atmosphere that inspired us to play!
Jazz & More at Pullach
Thank you for the excellent care and the special atmosphere in the Bürgerhaus Pullach; under such conditions we as artists can only feel comfortable!
Duo Elin Sakas at the Kallmann Museum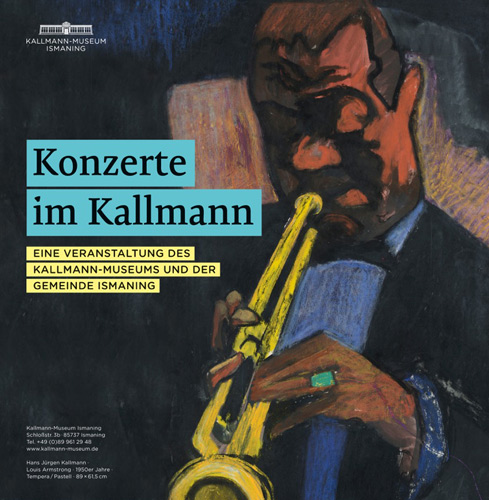 One of the finest and most select jazz concert series in the Republic has been taking place for more than 20 years in the unique atmosphere of the Kallmann Museum in Ismaning. We are happy that we were allowed to be guests here in March 2018.
Guest performance in France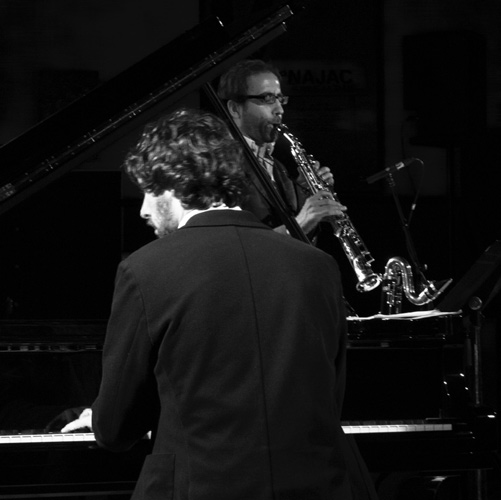 In March 2018 we played the "Cinéma de Vayrac" as part of the jazz series of the Théâtre St. Céré in the French Département of Lot. We cheerfully put up with the 13 hour train journey one way in return for the great hospitality. The newspaper "Dépêche du Midi" published a nice article.
11-11-Musik in Olching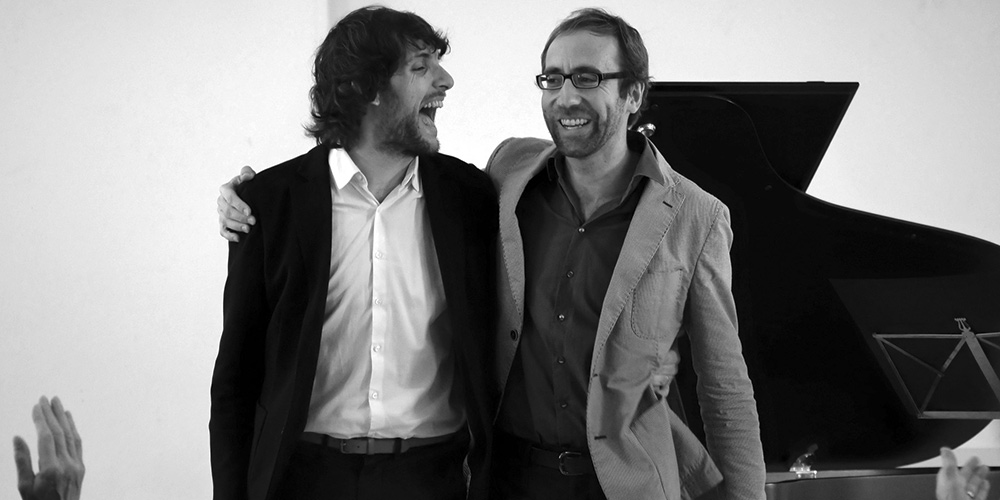 Guest performance in our "living room": thanks to an enthusiastic audience we returned to KOM Olching for the third time in February 2018 for a concert in the series "11-11". We will come again!
Jazz-Festival Munich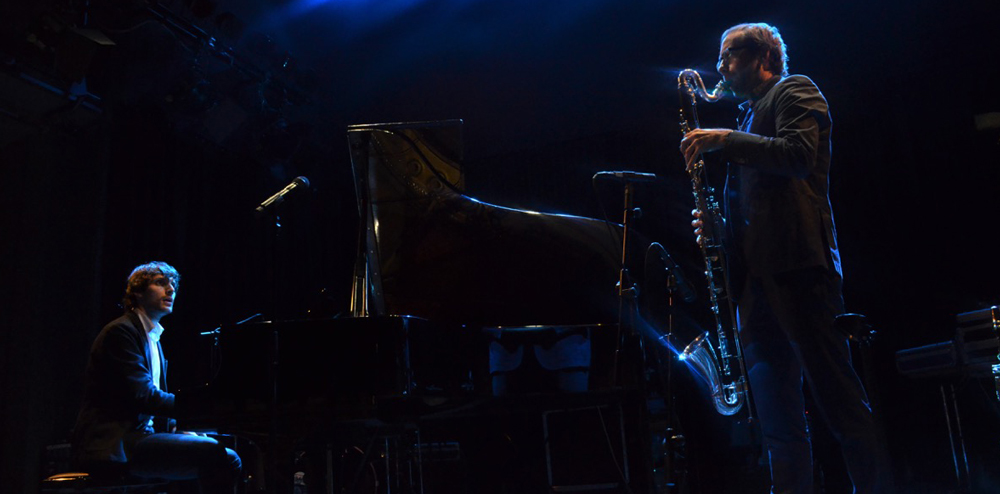 The last concert of a very successful year 2017 takes us to the Gasteig in Munich. Many thanks to the photographer Michael Wüst for the beautiful live photo!
Zoglau3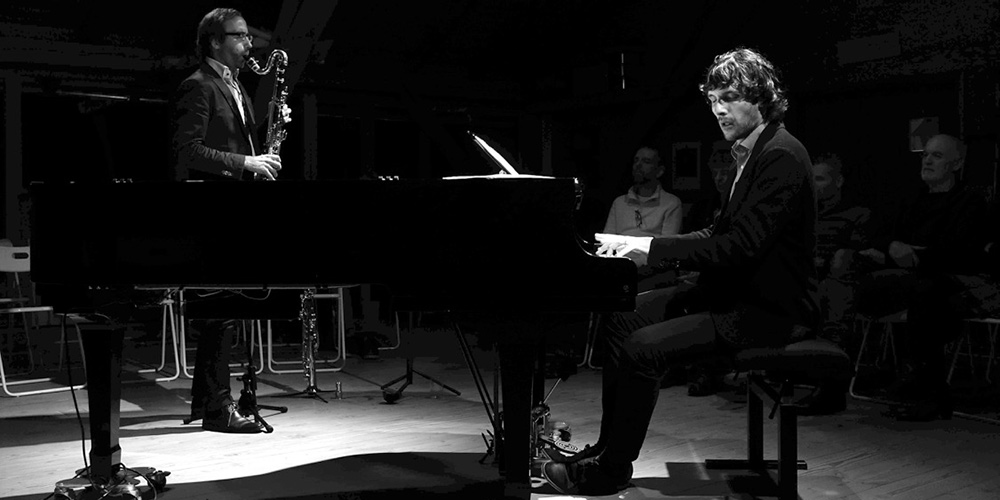 We also feel it is an honour to be able to make a guest appearance at a venue that has recently received the German government's "Venue of the Year" award four times in succession for its outstanding programme work.
Duo Elin Sakas in Austria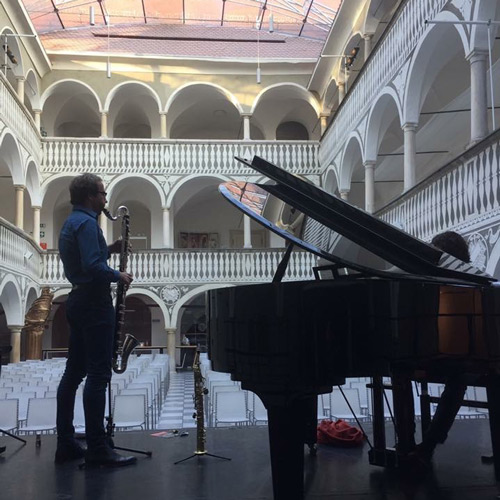 One of the most beautiful halls of our concert year 2017: the Renaissance courtyard of St. Veit an der Glan City Hall as part of the "Burgkultur-Konzerte".
CD Release: Some Kind of Blues
Our debut CD was released in January 2017 on the Munich label "raccanto". It was discussed in the trade magazine Fono Forum as a "highlight in the art of duo play", followed by numerous radio broadcasts on MDR, SR2, HR2, BR-Klassik, Deutschlandradio Kultur.
International Chamber Music Festival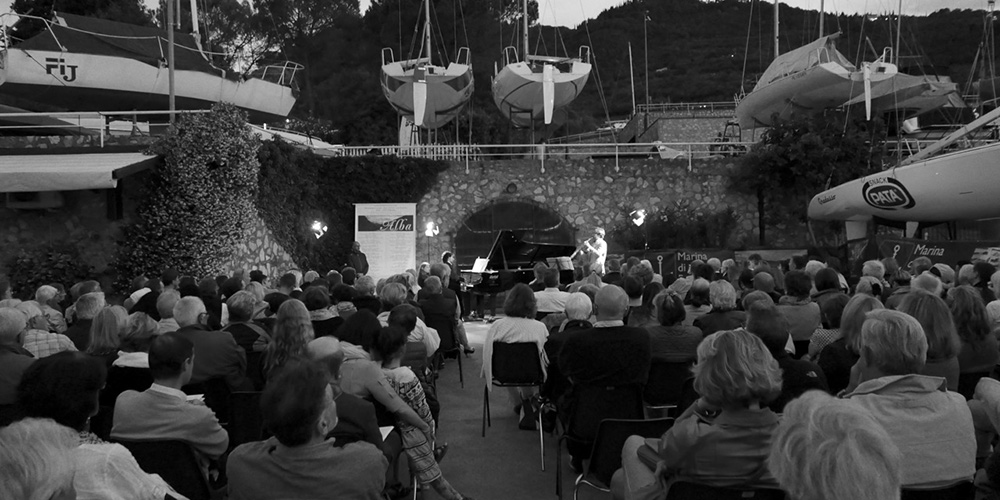 Under a starry sky on the shores of Lake Garda, between the yachts of Marina di Bogliaco and on the largest Yamaha concert grand: our Italian debut could not have been more successful.
Festival 1001 Notes
French début: At the beginning of August 2015 we arranged the anniversary concert of the festival "1001 Notes" in the Romanesque church of the dreamy village "Le Chalard" in Limousin. This resulted in three videos by Laurent Bugnet.