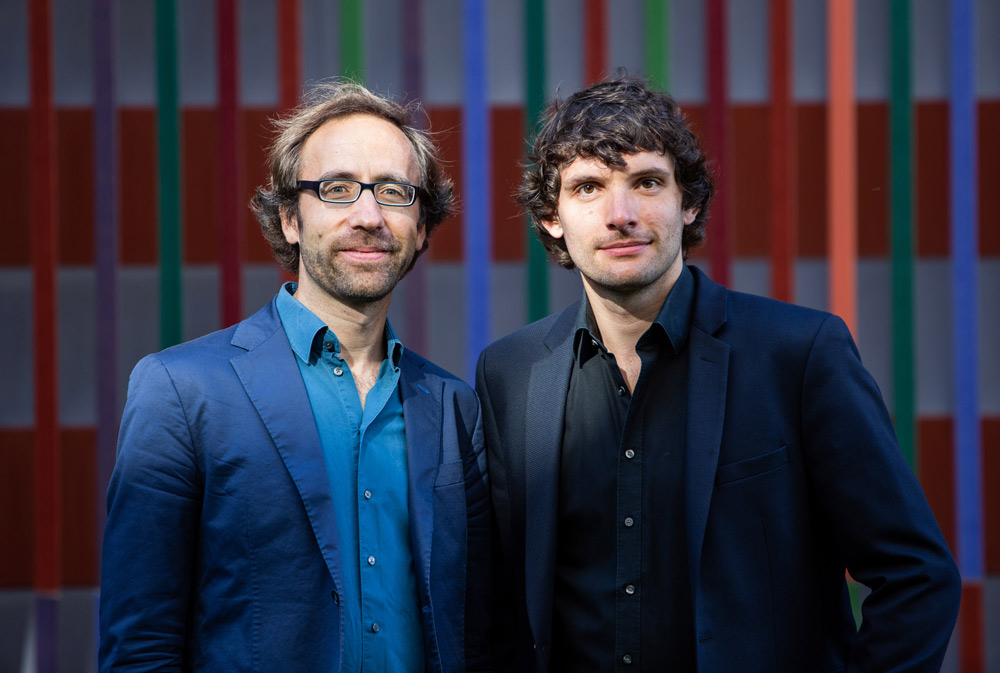 Christian Elin

soprano saxophone
bass clarinet
alto flute
Maruan Sakas

piano



Christian Elin und Maruan Sakas are two border crossers who have joined forces for a special duo: both musicians are equally at home in jazz and ­classical music and this love of freedom of improvisation and for the clarity of classical form is reflected in their compositions.
Standing in the ­tension field between classical, jazz, film music, minimal music and ethnic reminiscence the duo Elin – Sakas creates a simple and profound music in their programmes "West Wind", "Some kind of blues" and "Mittsommernacht" with a great sense of beauty and which is sonically intensified by the unique combination of Elins musical instruments – from the deep, dark tone of the bass clarinet, the brilliance of the soprano saxophone to the magic sound of the alto flute.
The duo performs regularly at high level ­national and international festivals, classical and jazz series and has already given more than 50 concerts at home and abroad since its founding in 2015. Among other engagements, the two ­musicians were guests at the Jazz Festival Lyon/F, the ­International Chamber Music Festival, Lago di Garda/I, at the ­Municipal Theatre Landsberg, at the Jazzfest Munich and at the Festival Musica Badia/I.
With "Some kind of blues" (January 2017) and "Midsummer Night" (February 2020) the duo has already released two albums that have been praised by the specialist press.
In autumn 2018 the duo made their debut at the Philharmonie Berlin.